Many Chabad girls' schools have a "Mechaneches" program, whereby one teacher per class is responsible for the social-emotional needs of her students. This year, 19 of those Mechanchos of grades 6-12 received exclusive training for their vital role.

The Menachem Education Foundation's Mechaneches Training Program, directed by Mrs. Dena Gorkin, was launched to support these educators with the skills and knowledge to meet students' needs. As the Rebbe so often emphasized, the responsibility of Chinuch extends far beyond academics, laying the foundation for a student's identity for a lifetime.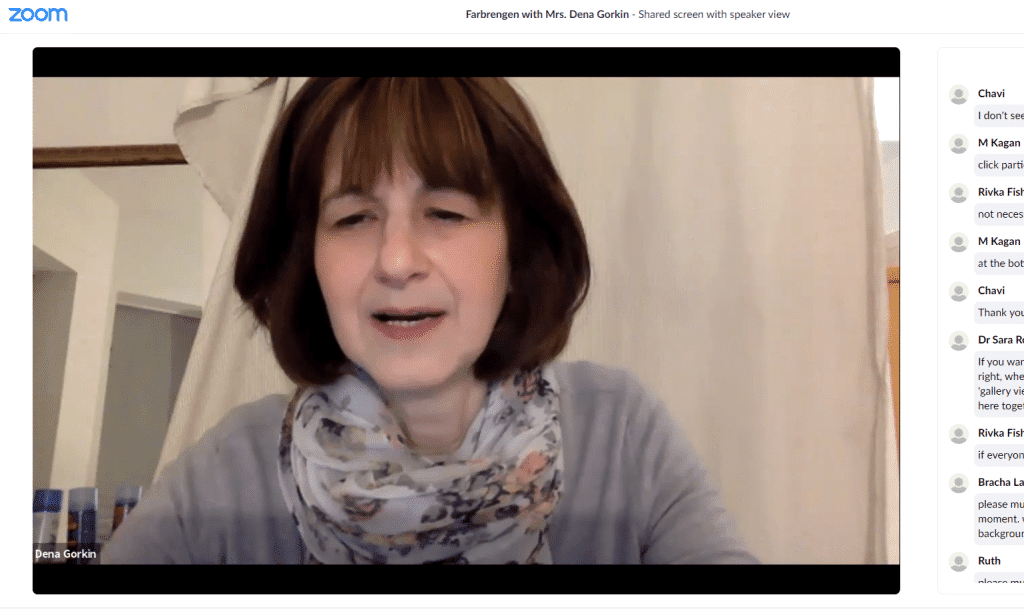 The participants in the inaugural year of this program logged on from around the United States, Canada, and even England. "The Mechaneches training program has given me practical, real life tools of how to truly understand and connect with students," said Mrs. Rochie Cohen, a participating Mechaneches in Beth Rivka, Montreal. "It is extremely exciting, together with other Mechanechos, to be inspired and motivated in our day-to-day ups and downs of Chinuch!"

The program covered topics including connecting to students, building Yiddishkeit and Chassidishkeit, mental health challenges, crisis management and more. Mrs. Dena Gorkin was uniquely suited to lead the program with her unique perspective and decades of experience – first as teacher, then as Mechaneches, and finally as principal of Bnos Chomesh Academy in Crown Heights.

Participants also enjoyed guest presenters such as Dr. Rona Novick, who spoke about building resilience and self-esteem, and Mrs. Zahava Farbman LCSW, of Chai Lifeline's "Project Chai" crisis team. Through monthly webinars, individual mentoring and collaboration with their fellow Mechanchos, participants shared that they were able to shift their perspective and be there for their students.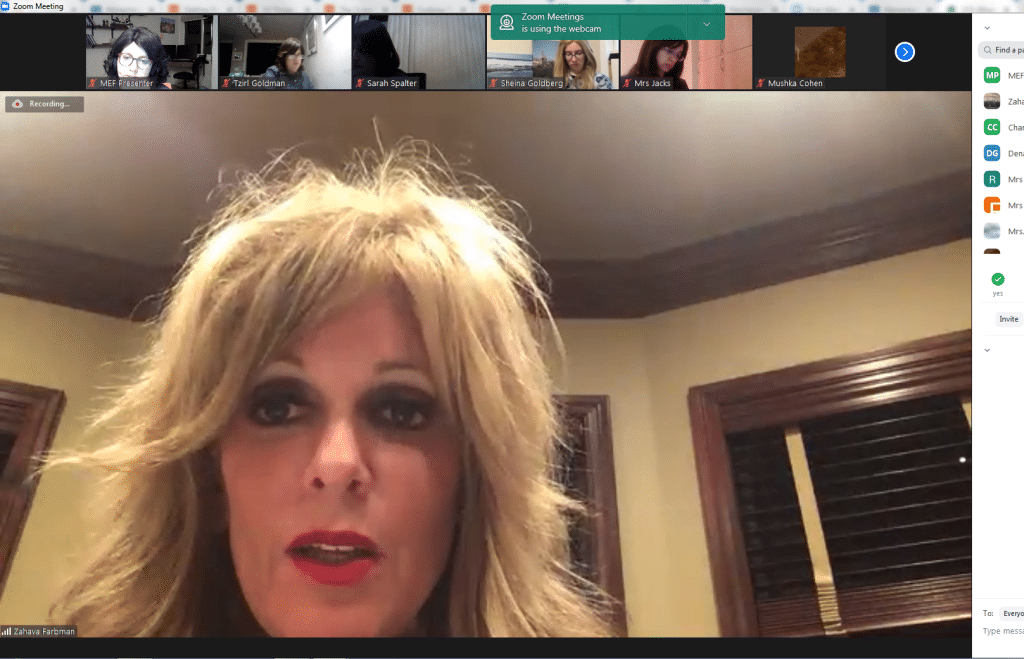 Especially during the recent challenges brought on by Coronavirus and school closures, teachers were equipped to show extra sensitivity to their students. One teacher was able to identify student anxiety due to secondary trauma and refer her to help, having discussed that topic on a webinar. Another teacher set aside time during Zoom learning to discuss and validate the full range of students' emotional reactions to the crisis. A third teacher wrote, "Mrs. Gorkin has brought to my awareness greatly, when seeing a girl behaving out of sorts, if they are highly frustrated and cannot focus, to think maybe something is going on in her life and approach/react from that angle."

Following the success of year one, the program is now opening registration for Mechanchos for the upcoming school year. "Last year, we had a waiting list of applicants but kept the program small so that each Mechanches could gain optimally," said Mrs. Chanah Rose, MEF's educational director. "We're so excited to get to know a new group of inspired and dedicated Mechanchos in the coming year." For more information about the program or to apply, please contact [email protected] or 718-663-7215.