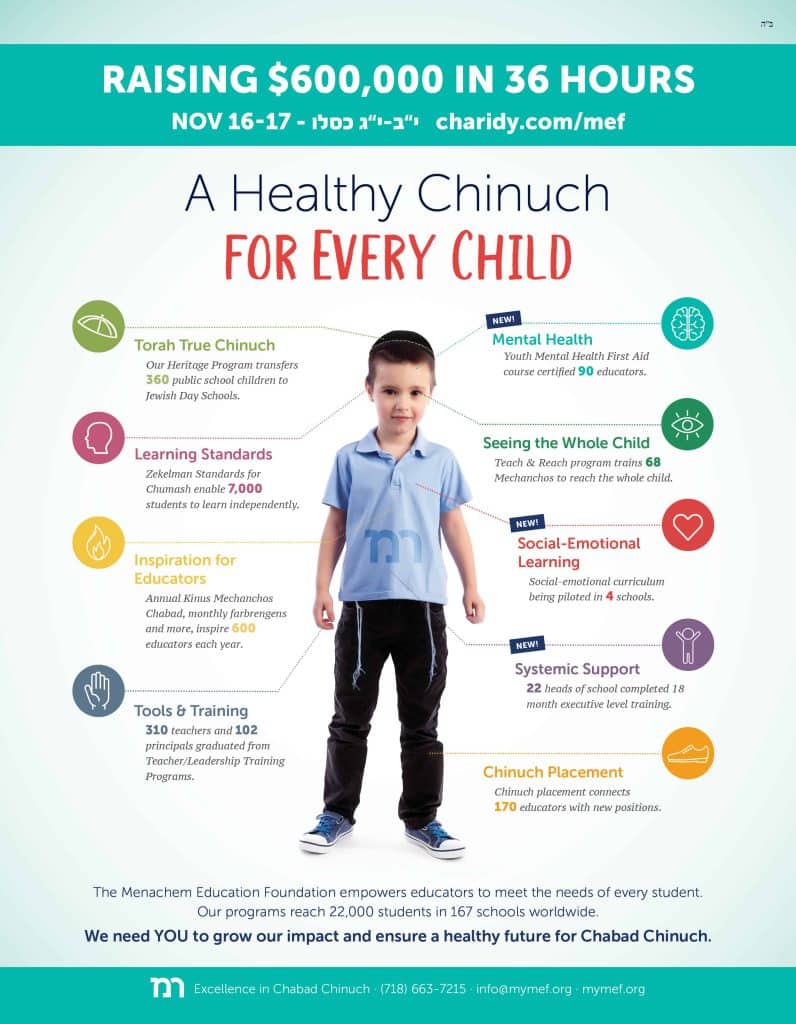 It is our mission to be the best champions of Chabad students.
At MEF, we have an uncompromising focus on student success. We accomplish this goal by working through Chabad schools, and empowering effective educational leadership, staff and lay leaders.
Building Capacity
By building the capacity of future principals and leaders, we can ensure better educational outcomes for years to come.
Training Teachers
We train and mentor young teachers in the skills they need to directly impact student achievement.
Creating Community
We engage parents, lay leaders, and other educational stakeholders, to create an active and caring learning community where everyone gains.
Reaching Every Student
Setting and implementing rigorous educational standards and curriculums improves the quality of instruction for every student.