Welcome to your one-stop shop for meeting all your Chinuch needs.
Your Moisad is MEF's priority.
The Menachem Education Foundation offers Chinuch consulting and coaching services to teachers, principals and school leaders, led by renowned educators and professionals.
Find the fail proof system.
Bring your Chinuch visions to life.

Reimagine your lesson plans.
Up your level of professionalism.
Maximize daily efficiency.
Reach every student.
Build your educational strategy.
Get a personal Chinuch coach.
"The Menachem Education Foundation provided me with a ton of support, mentorship, and courses which empowered me to lead the school and see it double in size. MEF has had a phenomenal impact on my own growth as a Mechanech, and I am seeing that the standard has been raised in the landscape of Chabad Chinuch."

 

Rabbi Mendy Levin, Principal, Cheder Chabad of Philadelphia
Our Sinai Academy teaching staff were incredibly privileged to have training on "Higher Order Thinking in Limudei Kodesh." The dynamic approach and sincere dedication to supporting Torah education and educators is unparalleled. While being enriched with inspiration and knowledge, we also gained multiple, practical tools to implement in our classrooms."

 

Mrs. Zeesy Deren, Director of Sinai Academy, Cape Town, SA
"Planning an effective in-service day for staff is always stressful. Will the presentation be engaging? Will it be worth the time for the staff who had to leave kids at home and get babysitters? When I reached out to MEF, I shared my needs and concerns and was helped every step of the way to find the presenter that met our needs.

The presentation was engaging, pertinent to our diverse staff, and gave us tools and enthusiasm to immediately implement what we discussed into our current lesson plans."

Mrs. Chanie Posner, Principal, New England Hebrew Academy, Boston, MA
"Thank you for an informative and thoughtful workshop today. It was great to bring this opportunity to our staff and share your ideas and practical suggestions for making the classroom environment more engaging for each child."

Rabbi Gedalia Potash, Principal, Bais Menachem Yeshiva Day School, San Francisco, CA
Contact Us For All Your Chinch Consulting Needs
"*" indicates required fields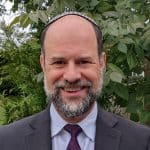 Rabbi Dr. Elie Tuchman, Ed.D
Rabbi Dr. Elie Tuchman, Ed.D
Rabbi Dr. Elie Tuchman is a highly respected Jewish educator with more than 30 years of experience in the field. Rabbi Tuchman is a sought-after speaker and consultant who works with schools and communities on issues of culture, leadership, educational excellence, and community development. Amongst his varied Chinuch positions, Rabbi Tuchman was most recently the founding Rosh HaYeshiva of Yeshivat Mekor Chaim in Baltimore.
Mrs. Nami Friedman
Mrs. Nami Friedman is assistant principal at Yeshiva Schools of Pittsburgh, and has extensive Chinuch experience from South Africa to the U.S. She has developed a comprehensive strategy for bullying prevention which she has shared with many schools, and is also an acclaimed mentor and presenter on a variety of Chinuch topics. Mrs. Friedman also has a passion for social-emotional learning, a positive classroom climate and connecting with students.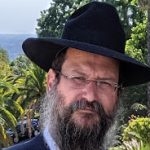 Rabbi Mendy Greenbaum
Rabbi Mendy Greenbaum
Rabbi Mendy Greenbaum is the principal of Cheder Menachem Los Angeles and recipient of the Milken Family Foundation's Jewish Educators Award. He has served as educational consultant for various organizations and educational initiatives, including Sichos in English and Tzivos Hashem, and implements innovative systems for outstanding education in his school. Rabbi Greenbaum is one of the authors of the Zekelman Standards for Chumash, as well as co-director of the Chabad School Leadership Program.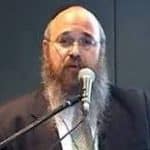 Rabbi Yossi Rosenblum
Rabbi Yossi Rosenblum
Rabbi Yossi Rosenblum has spent over two decades in Chinuch, and has presented for Torah Umesorah, Merkos L'Inyonei Chinuch, and countless schools and communities. He is the principal of Yeshiva Schools of Pittsburgh, PA, founded the International Sefer Hamitzvos Competion, co-authored the Gemara Berura Program, and directs the Zekelman Standards Project. Rabbi Rosenblum also co-directs the ChabadSchool Leadership program, mentoring current andaspiring school leaders.
Mrs. Leah New Minkowitz
Mrs. Leah New – Minkowitz holds a dual MA in Hebrew & Jewish Studies and Education & Jewish Studies, and was selected for the Wexner Graduate fellowship. She has set a high standard for instructional design in her work supporting MEF's leadership training over the years, and currently teaches high school in Toronto.
Dr. Sarah Rosenfeld
Dr. Sarah Rosenfeld, Ed.D., presents to teachers and educational leaders throughout the world on the topics of curriculum, assessment, methodology and teaching Chumash. She has served as curriculum director at Yeshiva-Beth Rivka Colleges in Melbourne Australia, and as a leading contributor to the Zekelman Standards for Chumash. She has also authored numerous curricula and workbooks on Chassidus and Yahadus, which are used internationally.
From The Rebbe
ההצעה לערוך קורסין מזורזים להכנת מורים ולהשתמש בזה בימי החופש נכונה במאד מאד…ובודאי עושים בזה במרץ היותר גדול, ואפשר כדאי שאף אלו שכבר מוסמכים הם ישתתפו עכ"פ בחלק מהקורסין למען לחזור על הישנות ואי אפשר לבית המדרש בלא חידוש.
אגרות קודש חלק ט', ע' קסח
"The suggestion to arrange accelerated teacher training classes during summer vacation is very correct… and it is certainly important to do this with great vigor. It would be best if possible, that even those who are already trained should join at least part of the courses to review what they've learned before, as it's impossible they won't gain something new."
Igros Kodesh, vol. 9, p. 168