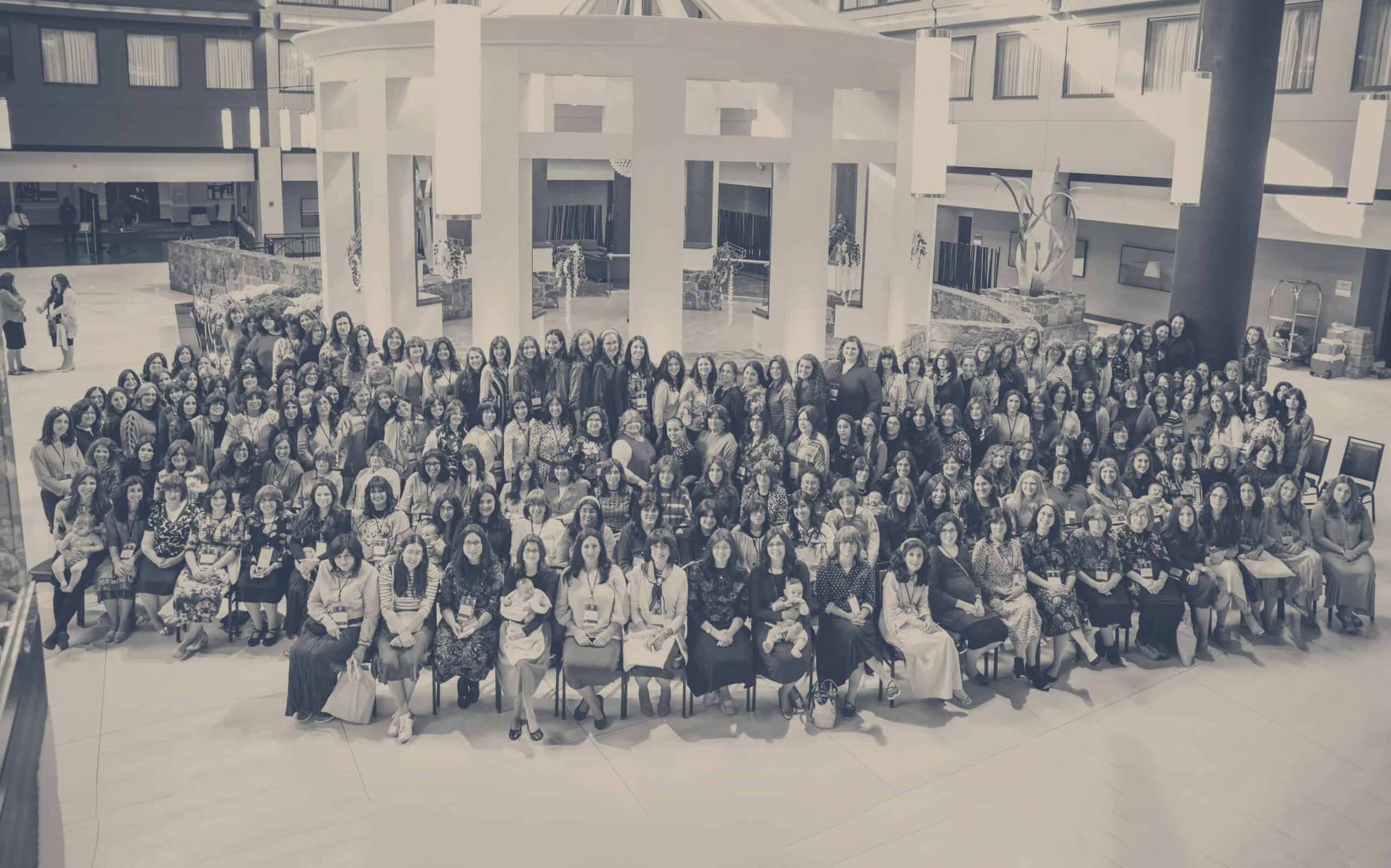 Educators' Conference
International Educators' Conference and Retreat
July 21-22, 2021, Stamford, CT
About
The 6th Annual Educators' Conference brings together educators from across the globe for two days of knowledge, inspiration, networking, and practical teaching solutions. As a fully immersive retreat, the Convention gives educators the opportunity to refresh and rejuvenate in an elegant atmosphere, while gaining tools for the coming year. Workshops and sessions cater to teachers of all levels of experience, subjects, and grades, with special tracks geared toward educators in Early Childhood, Elementary, High School and Leadership.
This year in particular, with educators and the entire world emerging from unprecedented challenges, teachers are eager for a boost of tools and inspiration, and to learn how to give students an anchor in a tumultuous world. For these reasons, this year's Convention will focus on building educator resilience from within, to imbue their classrooms with positivity and purpose, and to provide students with the tools to combat the anxiety and unique challenges that many of them face. This is in addition to a well rounded array of professional development offerings the Convention provides each year.
Workshops and Sessions
Over 25 sessions, with parallel tracks to choose from, will include the following topics, and more:
Mental Health and SEL:
Anxiety in the Classroom: A Primer for Teachers

Is Mental Health Part of My Job Description?

Conscious Discipline and Classroom Management

Building a Classroom Community

S.O.S.: Supporting Our Students

Face to Face with Text: Giving Students Tools to Own Their Learning

Teachers Against Burnout: Building Resilience for the Most Important Job in the World
Classroom Tools and Pedagogy
Language and Writing as Tool for Growth

Picture Book Power

Curiosity in the Early Childhood Classroom

Teaching Without Preaching: Teaching Through Stories

Foundations for Literacy

Worksheets that Work for All of Your Students
Facilitators:
The program facilitators include experts in mental health and education from around the country, including the following presenters:
Dr. Debbie Ackerman is part of the clinical faculty at Yeshiva University's Wurzweiler School of Social Work. A community activist with a weekly parenting group and private practice, Dr. Ackerman is affiliated with M.A.S.K. (Mothers And Fathers Saving Kids). She writes and speaks widely on the topics of addiction, trauma and abuse.
Dr. Oshra Cohen is the Director of Cognitive Behavioral Health Psychology, LLC, a private practice with offices in Manhattan and Rockland County, NY. In addition, she is part of the Guidance Department at Ma'ayanot Yeshiva High School for Girls. Dr. Cohen earned her PhD in Clinical Psychology from Yeshiva University, and presents widely to educators and other groups on meeting our students' social-emotional needs.
Rivka Fishman grew up in Pittsburgh and graduated from Touro College with an undergraduate degree in Psychology. Author of the popular children's book Sara the Bucket Filler, Rivka is a bullying coach and activist. She has taught elementary school, middle school, teenagers, and adults for over 20 years, and currently teaches middle school at Torah Day School of Houston. Rivka is a recipient of the Irving L. Samuels Outstanding Teacher award for Judaic Studies and of the Grinspoon – Steinhardt Award for excellence in Jewish Education.
Nami Friedman is a veteran educator who taught and led schools in South Africa and the U.S, and is currently assistant principal in Yeshiva Schools of Pittsburgh, a Blue Ribbon winning school. Nami has numerous certifications in education and social-emotional learning, including from the Allegheny Health Network, Agency for Jewish Learning, Lookstein Center Principal's Program, and Menachem Education Foundation, and is pursuing her BA in psychology at Mount St. Vincent University. Nami has an emphasis on SEL and community building, and has coached and trained teachers and school leaders in these areas.
Dena Gorkin, CPP is the founder and principal of Bnos Chomesh Academy in Brooklyn. With a background in Special Education, a New York State certification in Substance Abuse Prevention Counseling, and over 35 years of experience, Ms. Gorkin has impacted the lives of hundreds of young women and their families. She is also Director of Community Education at Operation Survival, and lectures on education and parenting worldwide.
Devora Krasnianski has an undergraduate degree in psychology from Touro College and has played a leadership role in bringing more authentic education in the early childhood sphere and beyond. Devora heads the CECE (Chabad Early Childhood Education) Network, authored several curricula for use in early childhood classrooms, and presents professional development on education and leadership nationwide. She is also an activist on community wellness and mental health issues, and is a sought after presenter and influencer in these areas.
Mrs. Batsheva Moully M. S. Ed. has worked in Early Childhood education for eighteen years. She has experience with both the Reggio and Montessori approaches to early childhood, and obtained Montessori certification through Princeton University. Mrs. Moully lives in Hillside, NJ, and is the Early Childhood director at Yeshivat Netivot Montessori.
Chanah Rose M. S. Ed. is the Educational Director of Menachem Education Foundation. She has been a classroom teacher in both elementary and high school, served as Curriculum Director at the Shluchim Online School, spearheaded numerous teacher training initiatives and helped write and coordinate the groundbreaking Zekelman Standards for Judaic Studies. Mrs. Rose has presented professional development workshops to schools in the U.S. and South Africa as well as on Zoom on the topics of differentiated instruction, student engagement, and more, and was a guest lecturer at the Azrieli Graduate School of Jewish Education and Administration.
Dina Rosenfeld is a former preschool teacher, prolific author, and editor in chief of Hachai Publishing. She has written 18 children's books, including Five Alive, an AJL notable book in 2003. Mrs. Rosenfeld speaks widely about inspiring children of all ages, and using quality literature as teaching opportunities in and out of the classroom.
Nechamy Segal M. S. Ed. is a certified Special Education Teacher, clinical interventionist at Scenic Route Literacy, graduate level professor at Daemen College, and literacy coach. Mrs. Segal designs and provides effective instruction that enables all kinds of learners to successfully access text, and teaches educators how to create more meaningful literacy learning experiences on the individual and classroom level. She holds a masters in Special Education from Daemen College, studied School Leadership at Touro College, and received advanced Literacy Training from Columbia University, Fountas and Pinnell, Bankstreet College, Lindamood Bell, and PAF.
Chaya Zirkind M. S. Ed. taught middle school in Los Angeles and high school in Brooklyn, NY. After years of successful classroom teaching, she became a teaching and curriculum coach for other high school teachers, and is now director of C-Kids Hebrew School, an educational branch of Chabad international activities where she brings experiential learning to children worldwide. Chaya is a graduate of Azrielle GSE, a branch of Yeshiva University, with a concentration on curriculum development.