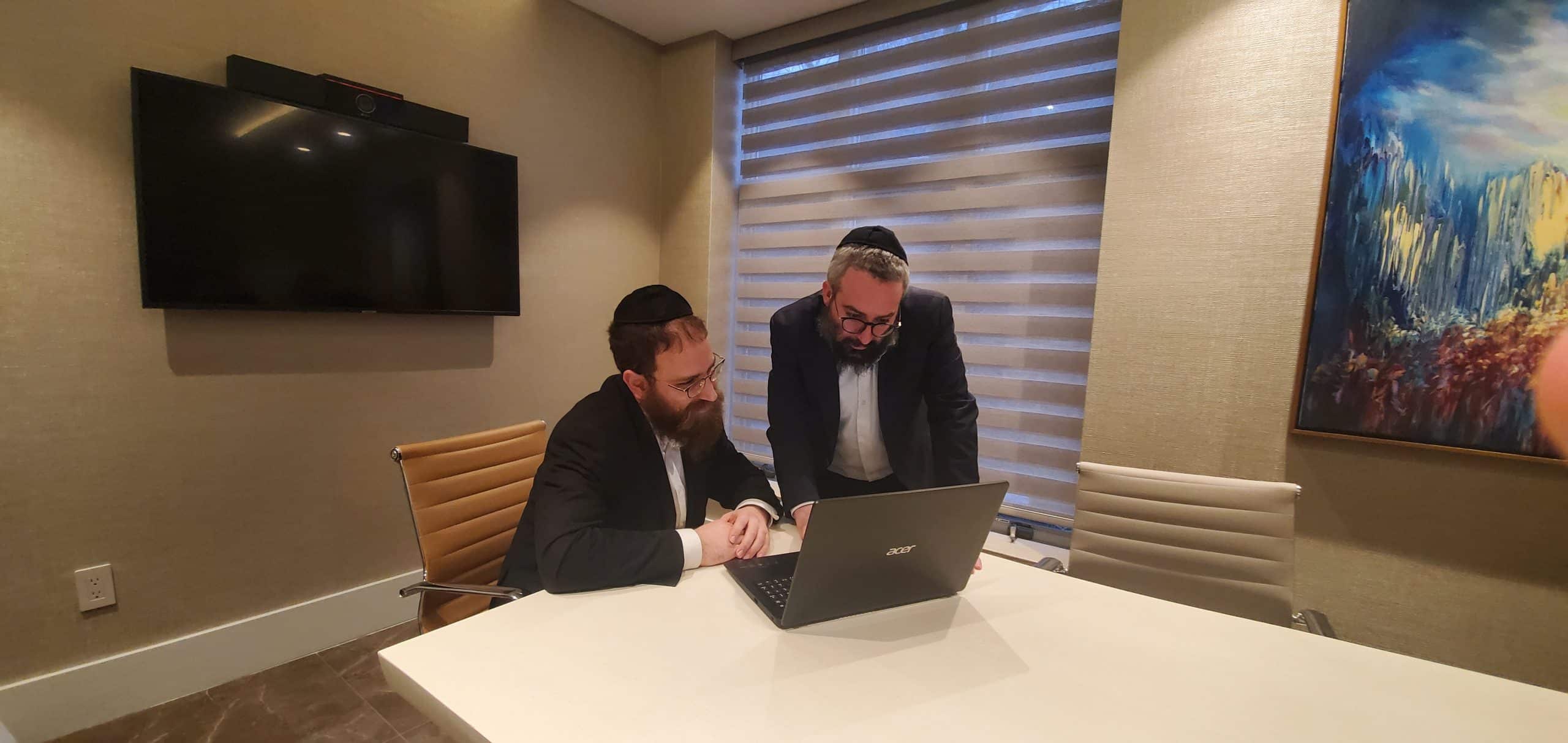 New Chinuch Job Placement Director Hits the Ground Running
The Menachem Education Foundation (MEF) has hired Rabbi Zalman Friedman to head its revitalized Chinuch Job Placement Department, with the goal of ushering new talent into Chinuch positions. For over a decade, MEF has placed a significant focus on encouraging talented young men and women to join the educational field and "make Chinuch their Shlichus". From Job Fairs to networking to one-on-one "matchmaking", MEF's placement office has helped over 200 mechanchim and mechanchos  find a position in the Chinuch world.
"We are constantly in contact with dozens of schools who are looking for talented, passionate educators to join their staff," says Rabbi Zalman Shneur, Founder and Director of MEF. "With the increased demand, we knew we needed someone to dedicate time and resources to making these matches."
Rabbi Zalman Friedman, who joins the MEF team with over 10 years of experience in the Chinuch world, will actively manage MEF's vibrant database of available Chinuch positions and qualified candidates seeking work. The personalized placement service will help schools fill positions with skilled educators, and guide aspiring educators to find their way into the classroom.
There has been a boom in the Chinuch world over the past few years, with new schools, more classes, and more talent needed than ever. MEF's placement department works tirelessly with schools and candidates to make the match that works best for all involved, with maximum benefit to the students.
"There is so much talent in Chinuch today," says Friedman. "Teachers are really amazing at going the extra mile for their Talmidim. I am really excited to help schools find that talent so that our Talmidim can grow and reach their fullest potential."
Over 25 schools, both in-town and out-of-town, are actively seeking to fill positions for the coming school year. Rabbi Shneur says the fastest-growing jobs are for young Chinuch leadership who can facilitate the continued growth of schools.
One of MEF's priorities is to build capacity in Chinuch. By matching the best Chinuch talent with exciting opportunities, the organization hopes to create impact for years to come.
Are you seeking a position in Chinuch or does your school have a vacancy or is looking to grow? Please contact us or submit a job description at [email protected] / 718-663-7215. Our placement team will do our best to identify candidates and direct them your way.