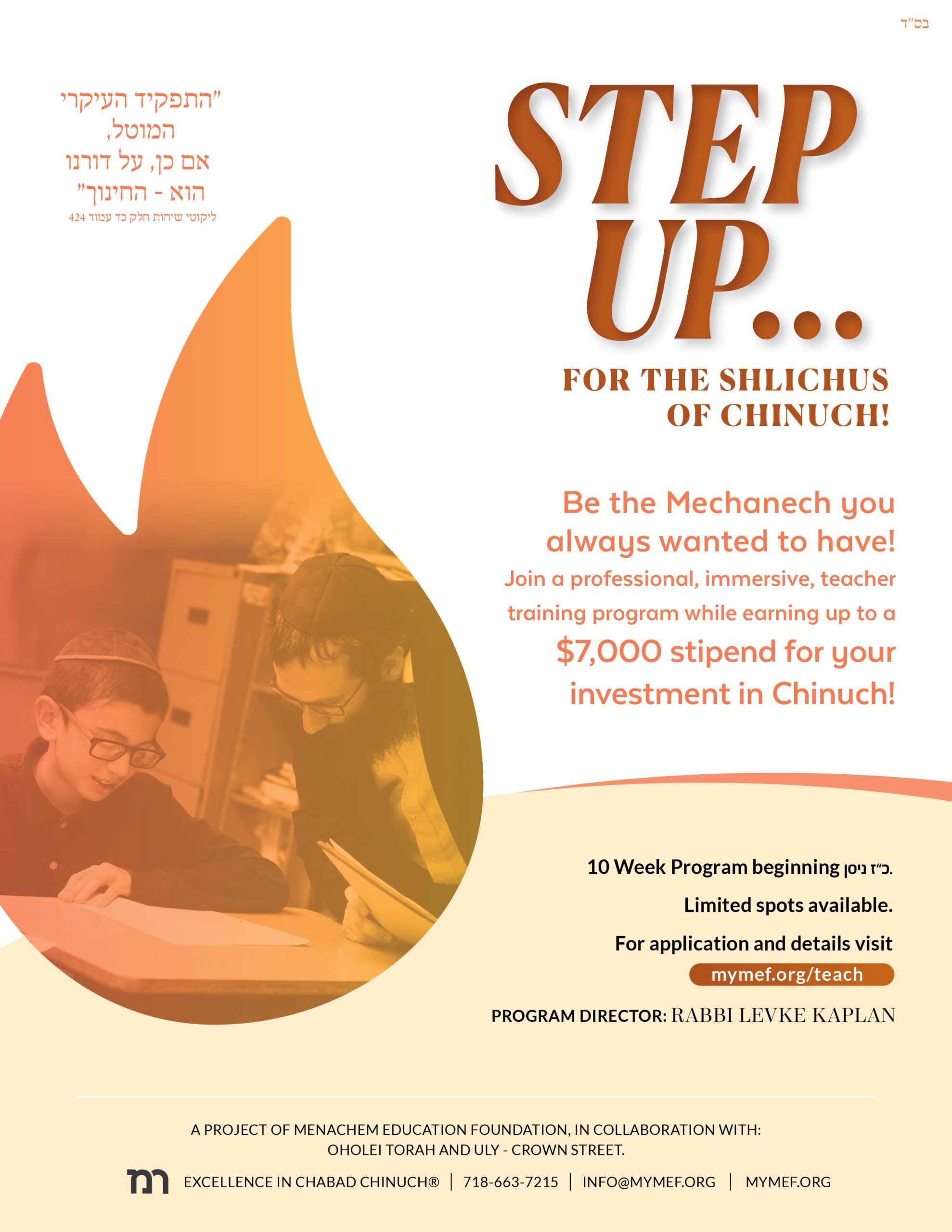 Step Up for Chinuch!
Announcing a unique opportunity this spring to:
Gain immersive experience in the

classroom

Receive high quality teacher

training

Learn from the

best teachers

in Lubavitch

Benefit from individual

mentorship

Gain assistance in finding your first

Chinuch job
All while being paid up to $7,000 for your dedication to Chinuch!*
Brought to you by the Menachem Education Foundation
In collaboration with Oholei Torah and United Lubavitch Yeshiva
Program Director: Rabbi Levke Kaplan, Menahel of Cheder Chabad Monsey
10 week, full day program for aspiring Melamdim:
Observe and teach in the morning

Mentorship and courses in the evening

Taking place in Crown Heights

Pre1A through 8th Grade

כ"ז ניסן – י' תמוז (April 18-June 29)
To register please complete the form and someone will be in touch with you: https://forms.gle/2A7rp6eKdDzmXP2M9
*Stipends are limited and will be awarded on a discretionary basis from MEF.
*The full $7000 stipend will be awarded primarily to participants currently enrolled in an active Kollel, and who will become a Chinuch Shliach along with their wife for the 5784/2023-24 school year, through MEF's Shlichus placement department.
If you have any questions regarding the stipend, please reach out to [email protected]