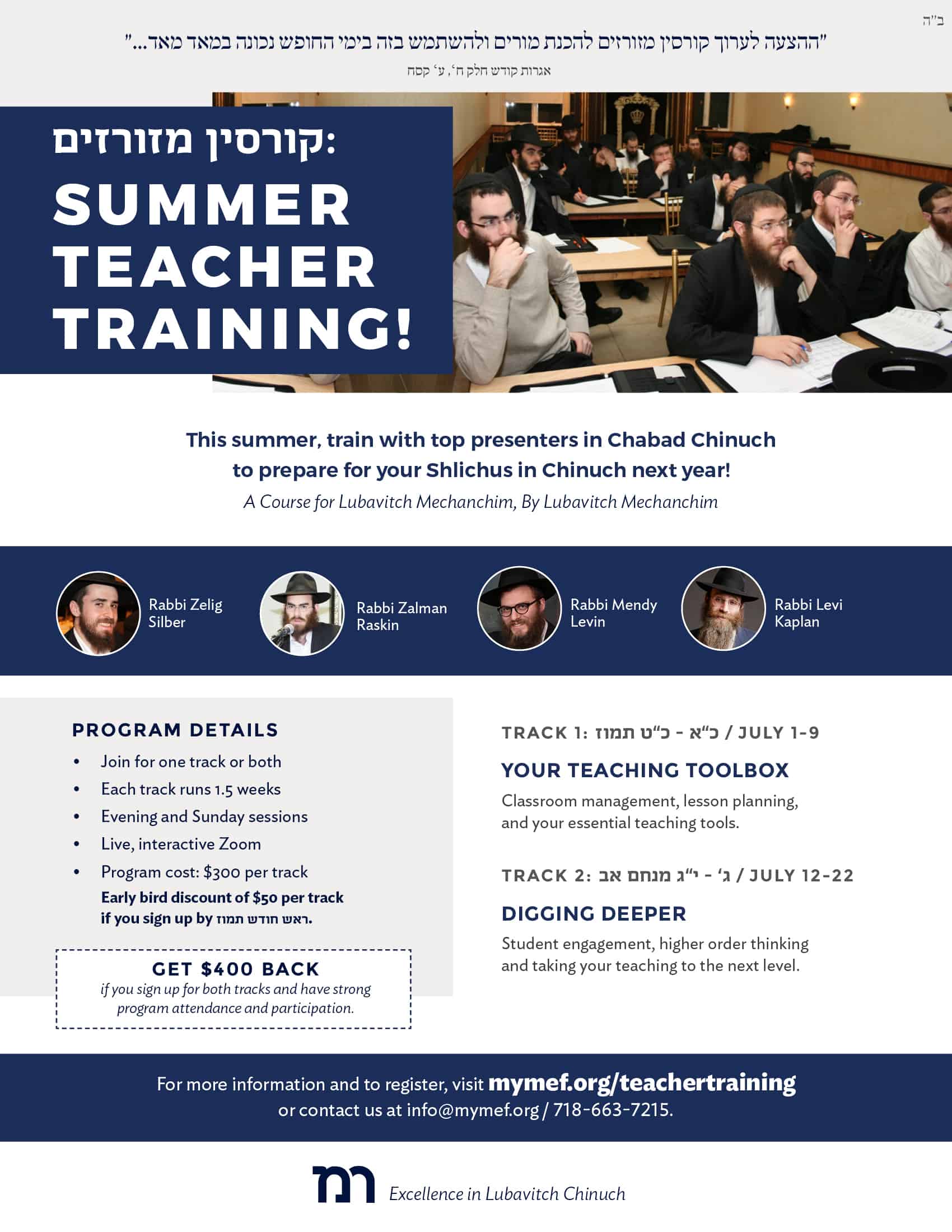 Summer Teacher Training
PROGRAM DETAILS:
This summer, train with top presenters in Chabad Chinuch to prepare for your Shlichus in Chinuch next year! A Course for Lubavitch Mechanchim, By Lubavitch Mechanchim
קורסין מזורזים: SUMMER TEACHER TRAINING!
Track 1: כ"א – כ"ט תמוז / July 1-9, 2021 – YOUR TEACHING TOOLBOX Classroom management, lesson planning, and your essential teaching tools.
Track 2: ג' – י"ג מנחם אב / July 12-22, 2021 – DIGGING DEEPER Student engagement, higher order thinking and taking your teaching to the next level.
• Join for one track or both
• Each track runs 1.5 weeks
• Sessions start at 8pm besides Sunday which is a day session
• Live, interactive Zoom
• Program cost: $300 per track
Early bird discount of $50 per track
if you sign up by Rosh Chodesh Tammuz.
GET $400 BACK if you sign up for both tracks and have strong program attendance and participation.