Kinus Hamechanchos Photo Galleries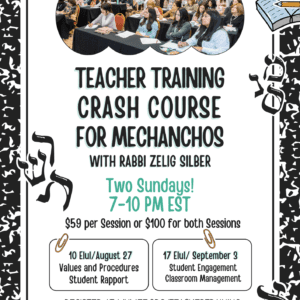 The Course will take place on zoom. Recordings will be available to registered participants only.
...
No event found!
The Zekelman Standards for Chumash present benchmarks for student mastery of text-based Chumash learning at each grade level. Authored and reviewed by leading educators and used in a broad spectrum of Yeshiva and day schools around the world, their goal is always independent and inspired lifelong learning for every student. Visit our sister website, ZekelmanStandards.org, to browse the standards, shop for resources, and join 1,000 users from around the world.
Subscribe to our Email Newsletters
"*" indicates required fields