The Teacher Coaching Program is a development program for experienced educators to train them in effective peer coaching for other teachers, giving them the mentoring techniques to help beginning teachers succeed in the classroom. The program combines a number of the most effective models in leadership, education and peer coaching.
By effectively coaching teachers and developing their skills, we can directly impact student achievement.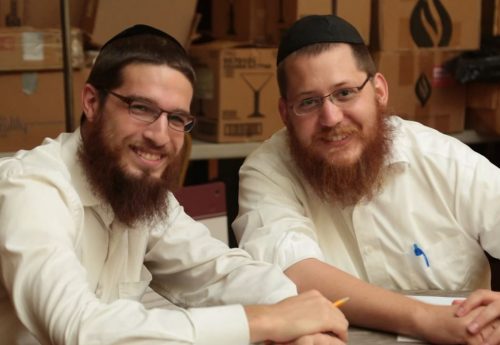 Program Details
Veteran teachers are essential in empowering and supporting their colleagues in the complex task of teaching as they guide them in developing practical skills in classroom management, lesson planning and pedagogy. The specially designed curriculum is based on the work of Professor Arthur Costa and employs a model that empowers teachers in instructional decision-making that optimizes the emotional and practical support that TCP coaches can provide to TIP trainees. TCP participants gain effective vocabulary, communication and trust building skills, a format for coaching sessions, methods for classroom observation and feedback, as well as the knowledge to engage teachers in collaborative cycles of inquiry and reflection.
By training quality teaching coaches, MEF gives beginning teachers vital tools to succeed in the classroom and enhance the learning experience for each and every student.
The Teacher Coaching Program is fully aligned to follow the Chabad teaching standards developed by MEF's acclaimed Teacher Induction Program. Its goal is to provide high quality coaches who can mentor the next generation of Chabad educators. To join this program, educators must have a minimum of five years' experience in coaching or mentoring a teacher in an educational setting. If you are passionate about Chinuch, you can benefit by honing your skills in educational leadership and improving your ability to bring out the best in other teachers.
There are separate, parallel programs for men and women. The men's program is held locally in Brooklyn, NY. The women's program is held online in a live, interactive virtual classroom for coaches around the world.
Program Tracks
Active Coach, Independent
We invite any teacher or school leader with at least five years of teaching experience, who is in an active coaching relationship, to join the full program. Principals may play a role in matching coaches with other teachers, or coaches may practice skills with any other teacher willing to benefit from this process.
Active Coach, Teacher Induction Program
MEF recruits experienced teachers to coach participants in our Teacher Induction Program (TIP). These teachers are new teachers in their first three years of teaching. If you choose to apply and are accepted as a TIP coach, we will cover the cost of the TCP training for you and provide an additional stipend.