One of our main priorities in MEF is to build capacity, by matching the best Chinuch talent with opportunities to make an impact. Our placement department works tirelessly with schools and candidates in order to make the match that works best for all involved, with maximum benefit to the students.
Candidates: If you are seeking a position in Chinuch, please fill out this form: Chinuch Profile. We will reach out to you if there is an opportunity that seems to fit. Meanwhile, you can check back here regularly for new openings to contact directly.
Schools: If you have a vacancy or are looking to grow your school, please contact us or submit a job description: [email protected] / 718-663-7215. In addition to posting your job description here, our placement team will do our best to identify candidates and direct them your way.
MAKE CHINUCH YOUR SHLICHUS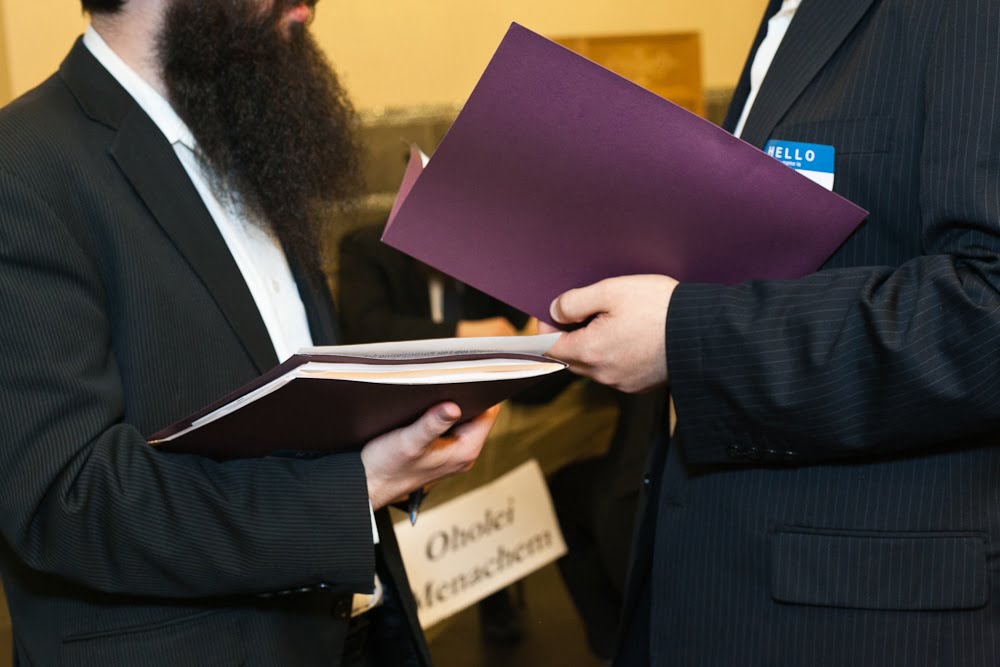 Mechanchim:
QUEENS, NY, Upper Elementary Teacher: Cheder at the Ohel is looking to hire an 8th Grade Rebbi. Just a drive away, this school is seeking a passionate teacher for their 8th grade class – someone who can take the boys under his wing and teach them with structure and lebedikeit. For more information reach out to Mendel Lerman at 646-326-1145.
QUEENS, NY, Principal: Cheder at the Ohel is looking for a principal who will maintain and be guided by the school vision, mission and core values of חינוך על טהרת הקודש . Job Description includes: Hire, Guide and Evaluate Teachers; Implement (or outsource) Professional Development; Communication with parents; Report to board monthly or as needed; Maintain the school culture and climate as well as academic goals so students and staff are successful; Team leader; Problem solver; and more. For more information reach out to Mendel Lerman at 646-326-1145.
KINGSTON, PA, Principal: A fresh, growing community in Kingston is seeking to hire a principal for their school. This should be someone who can organize a learning curriculum and ensure its implementation, as well as to coordinate with parents and teachers accordingly. For more information reach out to Mendel Lerman at 646-326-1145.
PHILADELPHIA, PA, Elementary Teacher: A Chassidisher Moised in Philadelphia is seeking to hire an upper grade Limudei Chol teacher. For more information reach out to Mendel Lerman at 646-326-1145.
PITTSBURGH, PA, Upper Elementary Teacher: The Yeshiva Schools of Pittsburgh is looking to hire an upper boys elementary Rebbe. Our school is a community based school with a supportive and collaborative environment where everyone is part of the team. The ideal candidate has a passion in making Chinuch his Shlichus and appreciated the role of a teacher as a Chassidishe Dugma Chaya for his Talmidim and the entire community; Has significant experience and expertise in the field; Is someone who takes pride in their work as a professional and is constantly looking to innovate and grow; Has good social communication skills and works well as a team player. For more information please reach out to [email protected]
Mechanchos:
LOS ANGELES, CA, High School Teacher: Ohel Chana High School has General Studies positions in the afternoon for: English, Math, Ivrit, Spanish and Art. If you are looking for a part-time position reach out to Mrs. Daniella Forer at 323-954-0900.
BAL HARBOUR, FL, Elementary Teacher: Lanaar Elementary, located in North Miami, is seeking a highly qualified elementary school Kodesh and Hebrew language teacher to join our passionately committed faculty for the 2020-2021 school year. We are a small, unique school committed to educating the whole child in a warm and nurturing environment. Outstanding general and Chabad-inspired Judaic studies are taught in an integrated and experiential way using personalized learning and small-group instruction. Our classrooms are capped at 16, enabling our students to develop into their fullest potential. If you are determined to share your passion for Chinuch, Torah and Chassidus, love to think outside the box and seek to grow professionally, then this is your dream job! Join an amazing team of teachers and principals who mentor, collaborate and support you. Three years of teaching experience are required. For more information reach out to Mendel Lerman at 646-326-1145.
BROOKLYN, NY, Principal: A small, progressive school in Crown Heights seeks a dynamic, inspirational, and entrepreneurial educational leader who is committed to an al-pi-darko mission and will lead our preschool and lower elementary. The Head of School is the instructional leader, responsible for carrying out the school's mission and overseeing the educational and business operations of the school. This person will help define educational and strategic goals for the school. Interested candidates, please send a cover letter and resume to [email protected]
BROOKLYN, NY, Teacher: Chabad Girls Academy is looking for a STEM teacher who will teach Science and Math to Grades 5 – 8. They must have a degree in STEM to qualify for this position. Email CV to [email protected]com.
LONG ISLAND, NY, Teacher: Cheder Chabad Girls of Long Island is looking for lower elementary Limudei Kodesh and Chol teachers. Small classes, warm atmosphere. Reach out to Mrs. Unsdorfer at [email protected] or 516-447-1770.
PITTSBURGH, PA, Shluchos: The Early Learning Center at Yeshiva is looking for Shluchos to assist / teach in our Preschool. Shluchos will receive an apartment, pay, and hands on early childhood training. We have designed a top notch training program just for you! Contact Mrs. Chaya Barrocas at 412-304-6317 or [email protected]
PITTSBURGH, PA, General Studies Principal: Yeshiva School is actively seeking a qualified General Studies Principal who will oversee the academic program of grades 1-6 in two campuses. The candidate will be experienced in the fields of elementary education and leadership. Responsibilities include hiring and supervision of all in-house faculty, curriculum development and implementation, compliance with all state requirements, assessment and student records, budget management, collaboration with administrative colleagues and communication with school stakeholders. A successful grades 1-6 General Studies Principal will be skilled at translating mission and vision into practical steps to ensure academic excellence for all students. S/he will have a deep understanding of children's needs, think and communicate clearly, take initiative, and possess analytical as well as creative strengths. The Grades 1-6 General Studies Principal will work closely with the Grades 7-12 Director of General Studies, the Director of Special Services, and the Judaic Assistant Principal. The Grades 1-6 General Studies Principal will report to the Head of School. Minimum Requirements: MS/MA in Education, 3-5 years of leadership experience, 3 years of classroom experience at the elementary level. For more information please contact Rabbi Yossi Rosenblum [email protected]
Couples / Both:
ATLANTA, GA: Chaya Mushka Childrens House, the Chabad Day School in Atlanta, GA is bursting with growth and opportunity, and is looking to hire a dynamic couple who is passionate about Shlichus and Chinuch. They are seeking a dynamic Rabbi who can teach and connect with Pre-high school and Mesivta age students, inspire them, and take responsibility for their growth. They have positions for teaching in the Elementary or Middle school for the wife, depending on her preference. For more information reach out to Mendel Lerman at 646-326-1145.
S. PAUL, MN: The Lubavitch Cheder is seeking to hire several teaching staff including melamedim and moros (elementary and preschool) for the coming year. We are looking for candidates who are passionate about Chinuch as a calling to inspire our students and infuse them with a love of Torah. As an advocate for the child they will guide, nurture and care for them. The new teachers will play an integral role in developing the Mosod Chinuch and shaping the future of the local community. As one of the longest-standing Chabad day schools in the country, Lubavitch Cheder is a positive and supportive working environment, within a warm and Heimishe community, and a wonderful place to realize and experience your Chinuch Shlichus. Chinuch experience is a significant plus, however training and coaching is available for the right candidate. Great team, salary and perks; with warm and welcoming chassidishe Anash community nearby. Chabad Houses and potential Hafatzah opportunities available. Compensation: The Lubavitch Cheder is committed to ensuring that the needs of its staff are met. Salary is competitive (based on local cost of living) and benefits include tuition assistance and other incentives. Inquiries please email [email protected]