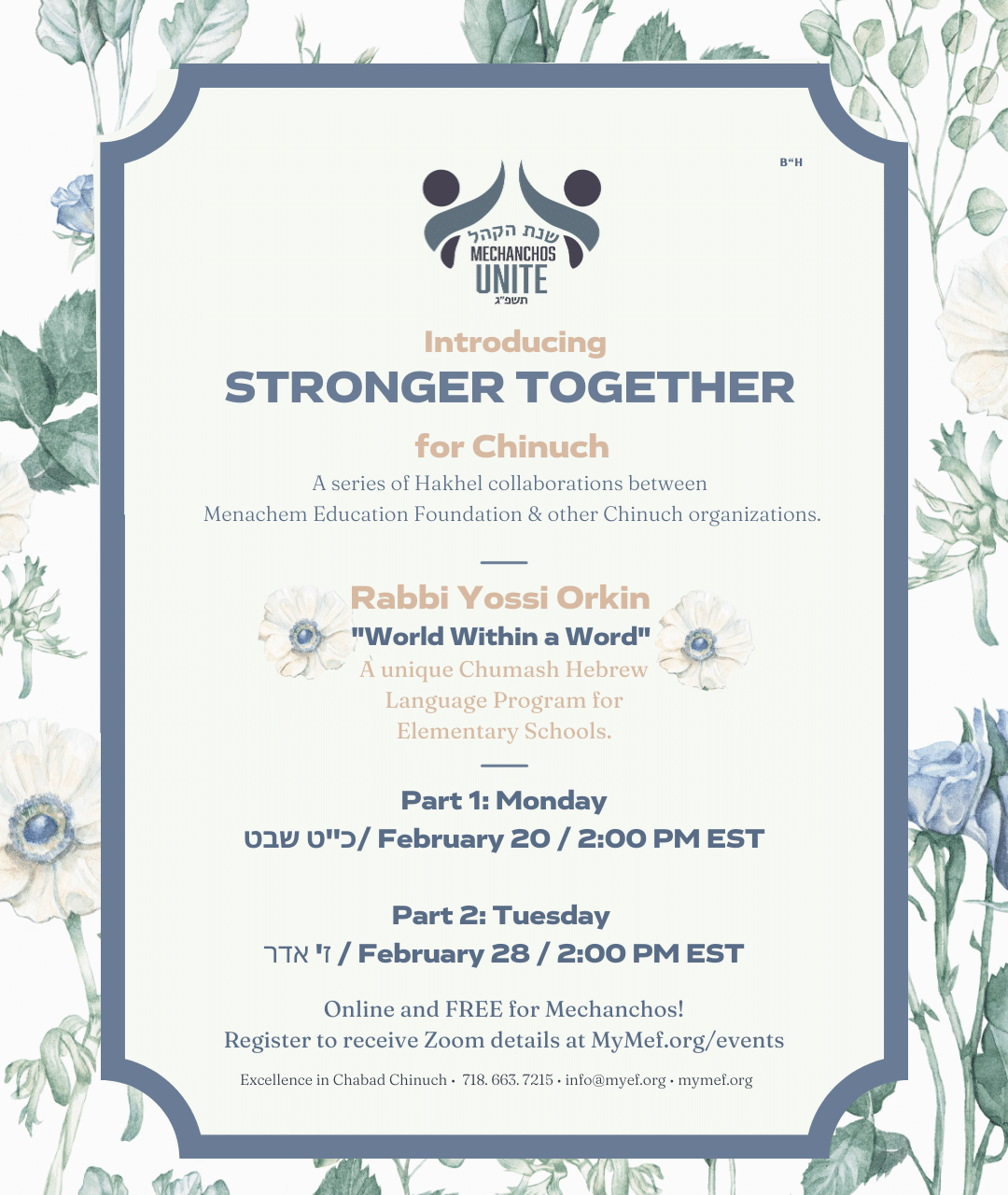 Hakhel Collaboration with Rabbi Yossi Orkin
"World within a word" by Rabbi Yossi Orkin, is a Chumash Hebrew Language program designed for Elementary School. Its unique visual learning methodology helps the young student develop an analytical eye to discover the World within each Word. This comprehensive and unforgettable learning experience reveals that Hebrew is truly Loshen Hakodesh – The Holy Language. Tried and tested in schools worldwide.
Please join us for a 2 session Teachers Training program that is guaranteed to empower your Language skills and Chumash teaching.
Please note: Part 1 has taken place so a recording will be emailed upon registering.